Finished the front end rebuild a few weeks ago.
BMR 2" drop springs, new Bilsteins, Saginaw steering box (intended for an 85-88 Monte Carlo SS, built to tighter tolerances), and the disc brakes.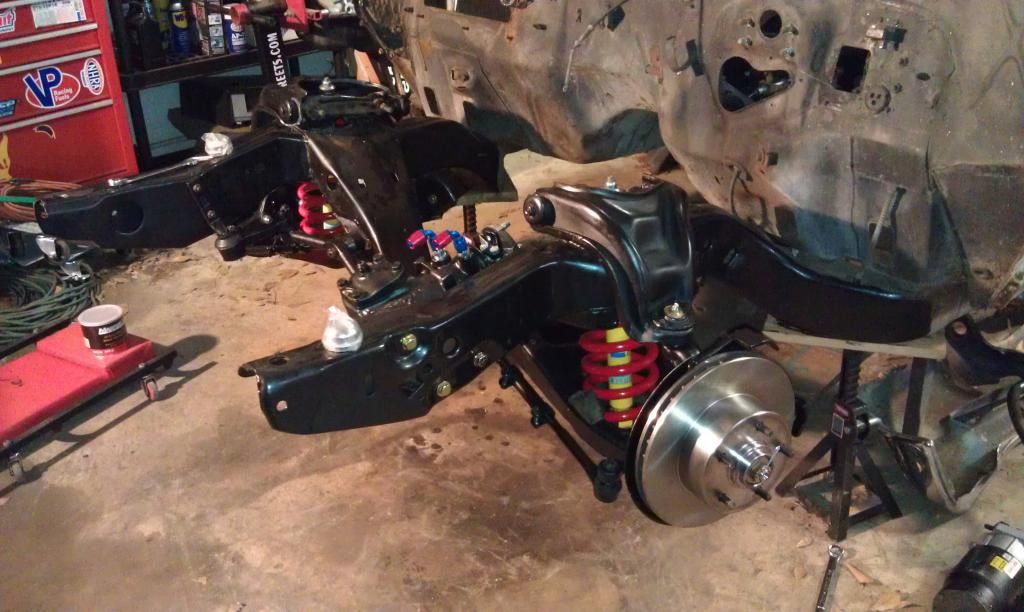 Came back this past weekend and snatched the frame out from under the car (with a lil bit of effort).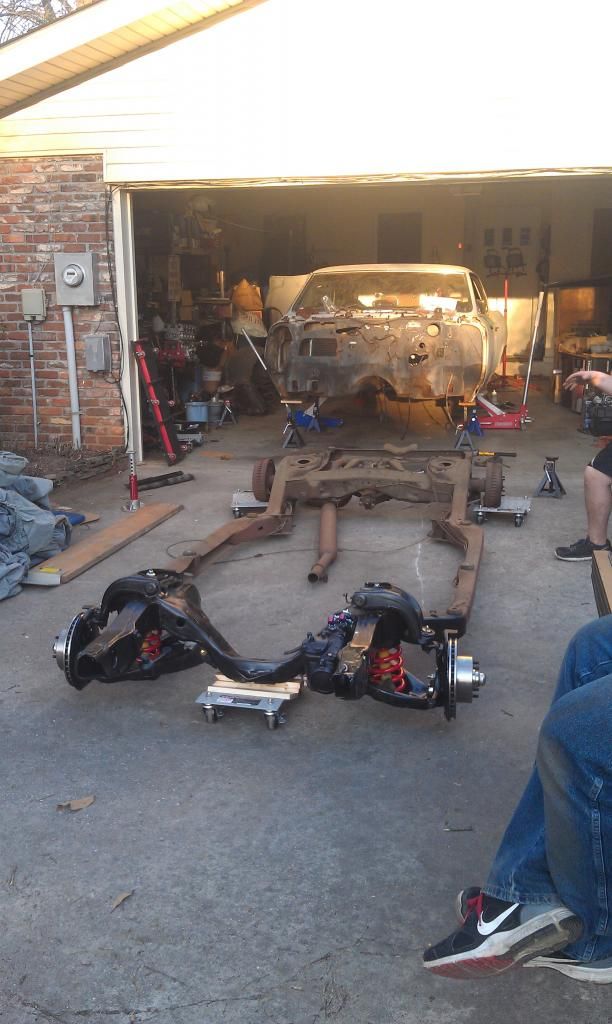 Jonny removing the fuel lines and brake cables/lines.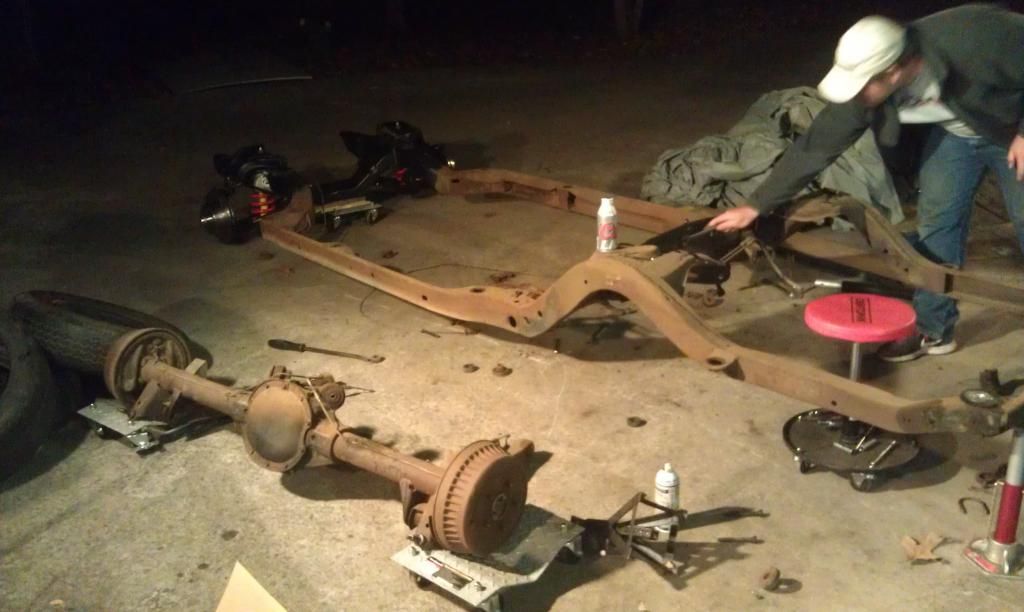 Jonny tore down the rear end while I worked the frame.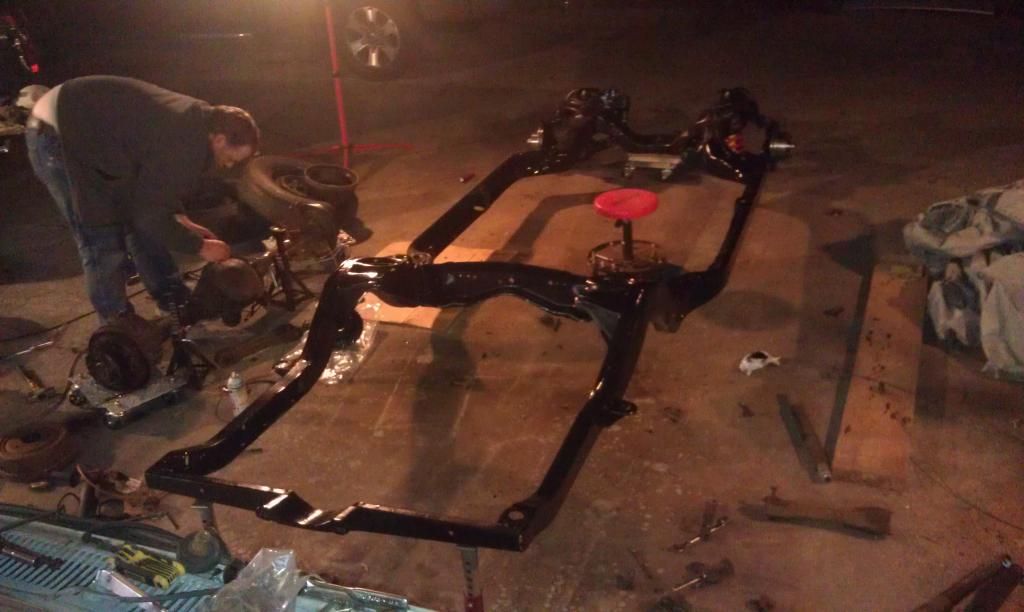 And the next morning, after it had time to dry.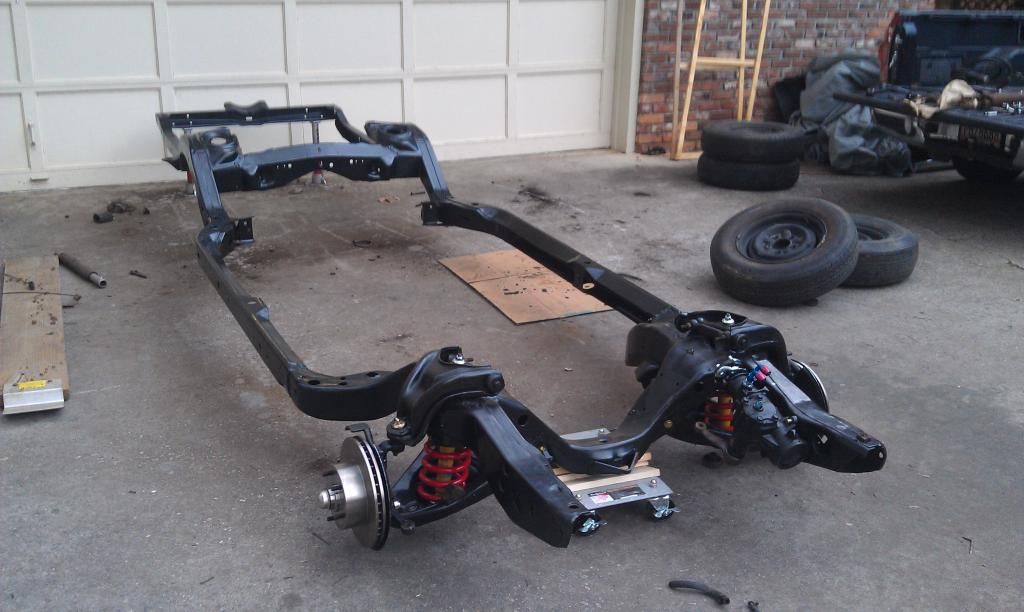 I've got some other parts coming in that will give me something to do this coming weekend hopefully. Chassis braces that tie in the front mount for the trailing arms to the rear crossmember, Chevelle pitman arm (the only thing I'm missing from completing the steering rebuild), new gas tank, and rear bushing kit.